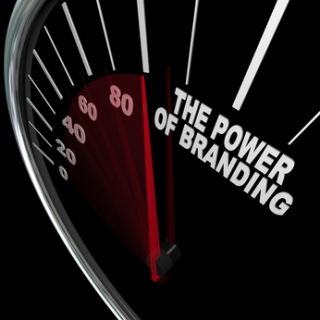 For small businesses starting out, the rush to
build a brand
quickly may lead to some missteps. But don't let the pressure to establish your brand overrule the importance of getting it right the first time. Avoid these five major mistakes that can quickly cripple a growing brand before it gets out of the gate.
Lack of Emotion/Passion
Passion for who you are or what you do is really challenging to fake — and failure to display passion can lead to disastrous results. In a Gallup poll, over two-thirds of Americans are not engaged at work with 16 percent of that number actively disengaged in the office. This lack of engagement can leave your employees bored, lackluster and dreaming of the weekend. Consider for a minute the implications of an unenthused workforce: A customer service representative who can barely put a smile on his face, or a designer who doesn't want to take your logo through another round of revisions. Evaluate your employees, or hire a mystery shopper who will. Then take real action if you uncover a lack of passion threatens to undermine your brand. GoDaddy's Bob Parsons has made passion part of the business culture. GoDaddy only keeps employees that meet and maintain standards, as reported in Inc.
Bad Logo
As Inc. notes, clothing company The Gap spent millions to change their classic logo to a more modern, sans-serif design. This was met with backlash as old customers no longer identified with the brand and protested via social media. Gap had to spend millions to change back the logo and cut short the negative branding. The lesson here is that you should always know your demographic and cater to them. Gap tried to stray from their demographic and paid dearly for it.
Bad Product or Company Name
Television maker Panasonic tried to break into the PC market with a computer called The Woody (and a Woody Woodpecker mascot). The Woody may have been all right, had Panasonic not launched included a touch screen feature called "Touch Woody" or called its web browsing capabilities "The Internet Pecker." Seriously, no one on board gave thought to the slang meaning of these terms, says Inc. Needless to say, Panasonic did not penetrate the PC market with this punny product. Lesson learned: If you're thinking of naming your product something, make sure you know what it means in the countries where you'll launch the product and make sure it doesn't have an alternative slang meaning.
Failure to Deliver
If your ads promise something, your product should deliver. Consider the recent case of the woman who sued Nutella for false advertising that its hazelnut chocolate spread was healthy, as reported in the Christian Science Monitor. While you may not get sued, your product and brand will generate ill will in the marketplace if users buy it with false expectations. Don't set yourself up to fail with false advertising. Instead, find a different way to draw in the crowd. For Go Daddy's Bob Parsons, it was to "be outrageous." On inc.com, Parsons said years ago he decided that instead of advertising what the company does — it is, among other things, the world's largest domain name registrar — he wanted a beautiful girl to be the face of the company. Well known for its Super Bowl ads, the company's Go Daddy girls are now part of the multi-million dollar brand.
Disconnect Between Brand and Clients
In trying to rebrand as JCP, JCPenney created a rift between the brand and its clients. A series of confusing advertisements didn't enlighten clients and the brand soon lost their audience without adding new converts, as Entrepreneur reports. One solution? Do your homework — in the form of environmental scans, focus groups and consistent messaging — to win a rebranding without losing clients.
Guest post by: William Diaz
Bill is a PR expert who specializes in reputation management.