Receive, innovative and effective social media solutions that work. I am available to help boost social media conversations and opportunity.
Your focused 5 minute initial social media consultation is free! 

Get started with social media TODAY – call 315.409.8506 for Rick's custom quote.
Website set up [new]:

  

"Click here" to see service details.
Social Media Services:
Google plus™ business page or place [A MUST HAVE] – Set up $175
Google plus™ business pages are a must have! It's Google gone social media!  I will set up your social media business profile from your existing personal profile with an appropriate business tagline and photos provided. Your updates and engaging dialogue is a social media status update away.  Your business value added social media content is now on Google and your visibility on the web just went up a few notches.
Hello opportunity.
Private client social media consulting – $50 per hour after $100 retainer deposit
Private clients receive individual one on one guidance, insight and recommendations maximizing social media opportunity. Your unique questions and concerns are fulfilled. The I don't know how feeling is taken care of with knowledge in the form of email, phone and one on one video conferencing. Private clients are limited to two spots, make your reservation today via email "click here". 
Evaluation Call – $109
My in depth social media evaluation call is an in depth two hour review of your social media presence from your website, blog and traffic solutions, to your use of social media, video marketing and email opt in choices or lack thereof.  The purpose of the call is to show you how to best improve and consolidate your efforts to maximize your results! The evaluation call is set up in two segments, one hour introduction and learning and one hour followup.
Facebook Page Set-up Package – $129
The Facebook Page Set-up Package includes the set up of one Facebook Page, including a custom tab based on your content utilizing an application.  Blog integration and click-able links to other social network profiles are possibilities.  I've integrated this process on my Facebook Page custom tab  "Click here" to see.
Facebook Fan Page Shop Set-up – $150
A Facebook Shop keeps your customer on Facebook to access secure purchasing via PayPal. You provide the product images and descriptions for up to ten items, I open the secure Facebook Shop and hand you the keys leaving you with information on how it all works.  Contact me for pricing beyond ten items. Visit my shop "click here" .
Instagram Page Set-up – $150
Instagram is a rapidly growing visual social network to share photos and videos of you and your business.  Text and visuals are combined to create interest inyour products plus provide business insight. Double tap your way to being noticed, ask me how. 
Basic Set-up Package – $209
The Basic Set-up Package includes two social media profiles (Facebook, Twitter, Linked In, Google Plus, or Instagram) with basic linking of social media profiles to each other and to your blog or website. Basic set-up includes suggestions to improve your social media presence. I will also show you how to update each social network. You only need to provide images and content, the ideas flow from there.
Coaching Program – $249
Need help implementing your social media? The coaching program is a 3 hour social media coaching program designed to help you get started. Coaching includes guidance via a weekly coaching call, opportunities for Q&A social media training. This course goes at your pace and can be scheduled in 1 hour or 30 minute blocks. 
Blog, Resource Hub content creation – $100 set up and $3,000 (3 mos) or $1,000/ month
Fresh active blog content maintains customer value. Let me create and post your blog content once per week acting as your in house content provider. Your content hub [the blog] is where company awesomeness will shine with 400 plus word posts. Twitter and other social networks can then be used to drive website traffic to your content hub or interactive directory. There is no requirement to call it a blog. My pricing includes blog content creation, not social posting. Read my blog "Click here".
Google AdWords setup and content creation – $100 set up* and $600 (3 mos) or $200/ month
Google Advertising is your opportunity to get noticed on the worlds largest search engine and related display properties. Let me create and post your advertising content on Google. Google and related networks can then be used to drive website traffic with advertising to your main website. My pricing includes ad content, creation including ongoing monitoring with improvement opportunities. *Set up at this price is limited to 50 keywords per account. My fees do not include charges generated by your Google Adwords account activity.
Monthly Maintenance – Monthly Social Media Maintenance Packages are minimum 3 months
Starter Maintenance Package – $100 set up & $1,350 (3 mos) or $450/ month
The Starter Maintenance Monthly Maintenance social media package is an entry–level package geared to individuals and businesses. This starter package provides you with 1-2 status updates/week on up to two social networks, deleting of unwanted spam, accepting friend requests/following back and basic profile management. Content creation is your responsibility. Weekly contact and followup with you is always my priority, so is your social media.
Business Maintenance Package – $150 set up & $3,000 (3 mos) or $1,000/ month
The Business Monthly Maintenance Package offers all the services in the entry–level package above except included in this full service package is guided content creation and distribution, audience building and reputation management on up to 3 social networks. My unique business perspective and social media skills are a perfect combination. People who see your inactive social media profile might think you closed! Get open, get engaged and increase customer satisfaction now.
Children's Social Media Management Package – $100 set up & $450 (3 mos) or $150/ month
The Children's Social Media Management package offers all the services in the Starter Monthly Maintenance package. I help report inappropriate content to you and delete items based on preset guidelines that you set. Our Facebook obsessed,  Twitter hungry, Instagram gratified tween and teens are more active on social networks than ever! I am here to pay attention, I report to you to take action. I advise you to friend them, follow them and subscribe to their posts via text! Children need monitoring and guidance not absolute freedom. 
Band/Musician Social Media Management Package – $100 set up & $375 (3 mos) or $125/ month
The Band/Musician Social Media Management package offers all the services in the Starter Monthly Maintenance package. This is entry-level social media monitoring where I assist you with image, content and reputation management on up to 2 networks. The sharing of current gig dates with your connected fans and updates about the band based on your prearranged guidelines can be streamlined. Trust me, I can walk the walk and talk the talk. Let's go viral let me help you spread your bands fever for music!
Website Content Maintenance Package – $100 set up & $525 (3 mos) or $175/ month
The Website Content Maintenance package offers website maintenance services via WordPress. The sharing of business information on the web and maintaining current website content is essential to keeping you in touch with your customers.  This monthly cost provides approximately 10 hours of my professional social media services per month.
Celebrity Package – $250 set up & $2,500 & up/ month (Contact me for quote)
Do you have a large social network following already? The Celebrity Monthly Maintenance Package is a custom social media package created just for you and your business. In this package we will work closely with your marketing team to develop & manage your online presence across the social web. Email Maria for a custom quote request "click here"..
My guarantee: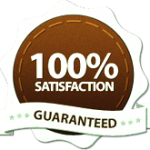 All social media maintenance and consulting packages are for three months minimum and are covered by written contract. I will perform according to your purchase choices  and communicate with you on your reasonable terms.  Respectfully I presume you will do the same when we begin working together.  Call me (Rick) anytime 315.409.8506