Ninja, it's what I do. My personal expectations for myself and what I do are high.
It forces me to be a social media ninja - Jedi ~like Yoda. Only I'm not green and a mystical creature from a Star Wars movie. I'm your behind the scenes social media expert who follows direction or acts independently performing at a high level. I'm flexible, I'm your minion I'm also trusted and can be invisible ~ whoa who just threw that Ninja star?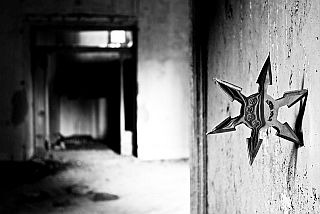 (Ninja party image credit Funky64 on Flikr www.lucarossato.com)
Social media networks are fluid environments. Changes, trends and a knowledge base needs to be keyed in on. Research is mandatory, being prepared is required.


Your trick to being a social media ninja is hire one ~ notably me.


The social medioa outreach is the message your business sends. Its the reputation, the message and call to action of the business and it's environment. Does a CPA know business?


Yes I do…..am I a Ninja - yes I am master.