Social media marketing puts products and services in front of your target customer audience.
Social media methods, keywords and content reach your customer where they engage on the social web. Start web marketing with social media today. Opportunities using social media exist to share information, engage customers and raise awareness.
Ready for pricing? Click → 

.  Just want to read the blog? "Click here for the Blog"
What social media will do for you:
Social Media for Business Services
• Social media is an effective way to promote your business. Reach your target audience where they interact.  Content, blog integration and click-able links to your website and executive's LinkedIn profiles are important. Google Plus, Twitter, Facebook, LinkedIn, YouTube, Pinterest and Instagram networks are just some to focus on, call me to discuss your goals 315.409.8506. Ready for pricing? Click → 

.
• Google Plus™  is a powerful way to get your business noticed. Google Plus is your turbocharged mini site on the web. Posts, live updates and responses to posts thrive on Google Plus. It's a must have in today's web connected economy. Add in the social element offering searchable social media proof, it's awesome.
• What are others saying about your business executives online when you're not looking? Managing and monitoring LinkedIn, Twitter, Facebook and other social networks relevant to you and your business keeps you informed, aware and poised to capture customers.
• You need the right methods to manage business social media sites in a short amount of time to increase your business traffic & sales with my easy to understand management and consulting style. Let me help you get started today.
Social Media Profile Services
• Especially created for executives and individuals, your social media profiles and online presence is managed to get the maximum value from social media without having to spend your time online! 
• Bands hold a special place in my heart. Bands have a reputation and image they need to protect, right? Social media's usage in the music field is viral. Hire me to spread your image, gig dates and virus on-line.. 
• A specific social media monitoring service helps you to keep tabs on your child's on-line footprint. Kids are too often unmonitored, unprotected and at risk in the social media sphere. Take your parenting social network skill set up a notch let me handle everything for you click → 

What I want you to do next:
Hire me. To see example Packages and Pricing "click here".  

Let's get started on your opportunity!
My Guarantee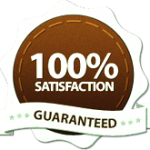 All social media maintenance and consulting packages are for three months minimum and are covered by written contract. I will perform according to your purchase choices  and communicate with you on your reasonable terms.  Respectfully I presume you will do the same when we begin working together.  Call me anytime 315.409.8506